Recording Studio Monitors
High Powered High End Bass Guitar Cabinets
Stereo/Mono Powered Bass Guitar Cabinets
Stereo Valve Bass Guitar Pre-Amps, Bass Guitar Amplifiers
Studio Monitors

Proudly announcing a world first, with groundbreaking innovative technology achieved in partnership with SoundID Reference from Sonarworks.
Send stereo and multichannel bin files directly, via Ethernet with just one click, into WJA Studio Monitors. Including time alignment and gain. With continuity of dynamics, spatial dimension, eq and phase. Suitable for 2.0 right through to 9.1.6 multichannel bin files.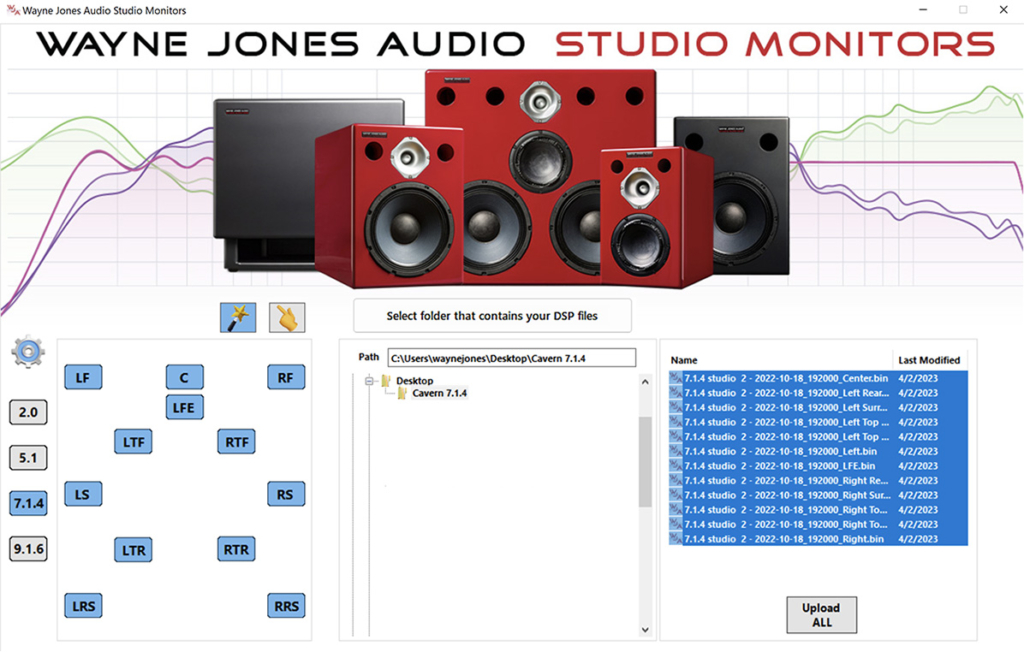 Sonarworks' SoundID Reference profile can now be stored directly within
Wayne Jones Audio Studio Monitors ( read more )
Wayne Jones Audio Studio Monitors S
ound

ID R

eference

Instructions ( read more )
Retrofit older Wayne Jones Audio Studio Monitors with upgrade board to allow uploading of SoundID Reference profile ( purchase here )
** In Stock Products - Immediate Shipping **
** USA Sales & Product Demonstrations for Monitors & Bass Guitar Amplification **
** Wayne Jones Audio Studio Monitors Glowing Reviews **
"I can say that these are impressive speakers on every level. The low frequency is solid, fast, and useable down to 30 Hz, providing a depth and clarity of low end instruments that I haven't heard on any other near or midfield 2-way system." (
Read More ➤
)
~
Adam Kagan <mixer.ninja>, Tape Op Magazine April/May 2023 Edition 154
"This integration with SoundID Reference room analysis and correction software can take their real‑world, in‑room performance to another level, which means that these are monitors that you really, really should audition." (Read More ➤)
~ Bob Thomas, Sound On Sound Magazine March 2022 edition
Shipping costs are calculated on the Checkout page.
N.B. The buyer is responsible for paying any additional costs such as duties, taxes, and customs clearance fees